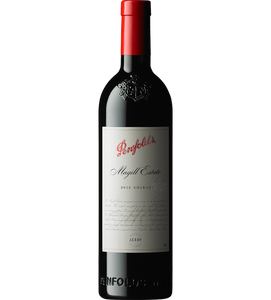 96 points - James Suckling
96 points - Ken Gargett, The Wine Pilot
"Every year I smell lavender in this glass, and I promptly forget, until the following year. So today, as I smell the 2020 Magill Estate Shiraz, I smell lavender, and it lifts the aromatic profile—Earl Grey tea, Chinese five spice, black fruit and graphite through the finish. This is a supremely elegant wine, a single-vineyard wine (the only one in the 2022 Collection). Open fermenters, basket pressed and barrel fermented. It's all done in situ at Magill. I love this wine; it has powdery tannins, pliable fruit and curvy shape. Gorgeous. Irresistible"
98 points - Robert Parker's Wine Advocate
"Very concentrated, profound red-purple colour; amazing blackberry fruit, almost a cabernet-like cassis suggestion while the palate is sumptuously rich, fleshy and sweet fruited. Almost succulent. Some mocha and espresso coffee touches. Very elegant and long. A magical Magill."
97 points - Huon Hooke, The Wine Review