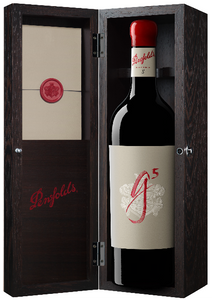 100 points - Andrew Caillard, MW
100 points - Ken Gargett
100 points - Nick Stock
99 points - Wine Spectator
20++/20 points - Matthew Jukes


"Glorious aromas of blackberry, spice, tile and toasted wood that move into sandalwood, violet and rose petal, then cloves and nutmeg, before revealing a cappuccino and cream undertone. Full-bodied yet very tight and compacted with a dense center palate that is still agile and energetic. Tightly wound and compressed. Great complexity. Waiting to open and unravel in the bottle. It builds on the palate with such fine tannins that perfectly integrate. 97% shiraz and 3% cabernet sauvignon, with 70% from Barossa Valley, the rest from McLaren Vale and Claire Valley with small percentages from other sources. Multi-vintage blend: 2010, 2012, 2014, 2016 and 2018. 2,200 bottles produced. Drink this after 2021 and onwards but already an ethereal wine!"

100 points - James Suckling
 
"An exceedingly deep, dark, dense colour with a good tint of purple in the rim, while the bouquet is very Penfolds and loaded with coconutty oak, the background aromas dark chocolate, cocoa powder, coffee grounds, walnut and vanilla. The wine is very full-bodied and rich, densely-textured and concentrated, full of extract and lashings of remarkably supple tannins. This is still very young and while the palate is superbly soft and sumptuous, it's nowhere near ready to drink, in my view. It needs a lot of age to build the complexity of bouquet and flavour that will certainly come, and for the overt oaky aromas to mellow. Many will enjoy its liquid-chocolate decadence now, but for the full pay-off it should be cellared 6 to 10 years. It will be worth the wait."
98 points - Huon Hooke