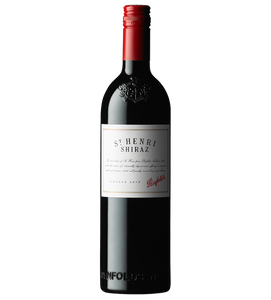 97 points - James Halliday's Wine Companion
97 points - Robert Parker's Wine Advocate
97 points - Tyson Stelzer
95 points - Vinous
93 points - Decanter
93 points - Wine Spectator
"Deep crimson. A beautiful St Henri vintage. Gorgeously seductive blackberry, mulberry, dark cherry, sweet plum aromas with dark chocolate, graphite, roasted walnut notes. Inky and sinuous palate with plentiful ripe blackberry, mulberry fruits, fine looseknit chalky tannins, superb mid-palate viscosity and underlying chinotto, roasted walnut notes. A standout vintage with superb middle-weight stature, fruit complexity and mineral length. Lovely to drink now but wait a few years to allow further development."
99 points - Andrew Caillard, MW


"A great St. Henri and, although multi-regional, this is very much a wine that speaks of the Barossa Valley, with aromas of ripe blackberries and red plums that are so fresh, together with tobacco, young-leather, earth, chocolate, coal-smoke and tarry accents. Effortless depth on the palate with summer berries, framed in fine, alabaster-like tannins that are underscored with discreet power. So long and captivating. A blend of Barossa Valley, McLaren Vale, Port Lincoln, Robe, Padthaway, Clare Valley and Adelaide Hills. Drink over the next decade or more."
99 points - James Suckling