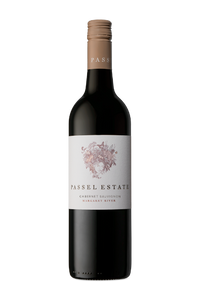 93 points - Ray Jordan
93 points - The Real Review
Tasting notes from winery:
Garnet coloured with bright red flecks. An aromatic bouquet of black fruits, liquorice, glazed cherries and violets. A dense entry on the palate of black fruits, graphite and mulberries, brought into line by fine tendrils of bristling blue fruit tannin and soft natural acidity. Flavours of red fruits, cacao nib and cherry blossom dot an elegant and persistent finish of velvet and granite.

"Bright, clear crimson; light to medium-bodied, but not wimpy or weak. Bright cassis fruit hasn't been forced into a style not in its nature. Excellent early drinking style, because its tannins aren't the least bit aggressive."
90 points - James Halliday
"Thyme and sage accent cassis in the 2016 Cabernet Sauvignon. This is archetypal Margaret River Cabernet, from its classic flavor profile to the supple, medium-bodied feel on the palate and through to the mouthwatering finish. The oak treatment is subtle, serving just to support and round out the herb and berry flavors. Nicely done."
90 points - Robert Parker's Wine Advocate