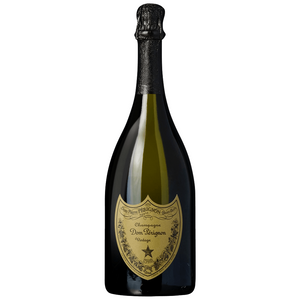 "A lovely, fragrant '99 with tight lemon flavors, this is softer at the edges where brioche scents enrich the roasted apple fruit. It's relatively oxidative for a young vintage of Dom Pérignon. To serve over the next several years with roast pheasant and an apple-chestnut dressing."
90 points - Wine & Spirits
"There's a high-toned minty graphite accent to the aroma, with a citric edge on the palate. The structure is overlaid with lemon and bread dough notes. This is tight and crisp on the finish, so break out the sole or shellfish, or wait a few years. Best from 2008 through 2020."
90 points -  Wine Spectator