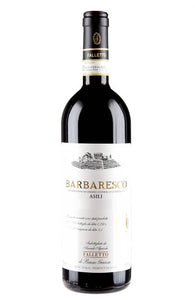 96 points - Wine Spectator
94 points - Decanter

"The aromas are so seductive with dried roses and berries. Tar and asphalt, too. Full bodied, very tight and powerful. Lean and long tannins. It goes on for so long. Stops and then starts over again. A curious and challenging young wine. Great. In the market in 2020. Better in 2026."
98 points - James Suckling

"This red label Riserva was made in 2012 and 2014 and will be released in 2016 and 2017. Bruna Giacosa and her team skipped over 2013 and 2015. However, the current release is the 2014 Barolo Riserva Falletto Vigna Le Rocche, and well, there's a lot to take in. Simply put, this is a beautiful wine that unfolds slowly with amazing intensity and complexity, delivering delicate notes of violets and candied orange peel that cede softly to darker tones of licorice, dried blackberry and savory spice. Give the wine the time it needs to open in the glass. This vintage flaunts its most elegant side, with fine tannins and soft fruity fiber that remains everlasting and pure. This estate is known for taking its biggest chances in the so-called off vintages. Betting on 2014 has turned out to be a brilliantly contemplated move."
97 points - Robert Parker's Wine Advocate