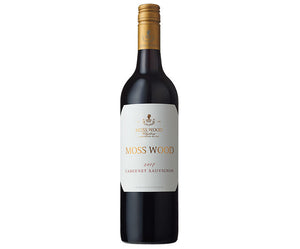 97 points - Sam Kim, Wine Orbit97 points - Bob Campbell, The Real Review96 points - Huon Hooke, The Real Review93 - 95 points - Robert Parker's Wine Advocate
"The 2017 vintage was one of the milder vintages in WA. The latest Moss Wood captures this vintage perfectly and is without doubt one of the more restrained and tightly framed Moss Woods of recent years. Not the opulence of 2014 or the firm power of the 2016. Yet it retains the elegance, perfume and soft approachability that is Moss Wood. And hidden within is a wine that I suspect will be still drinking beautifully in 30 years. Make sure you decant it even now before drinking"
97 points - Ray Jordan, The West Australian
"Very attractive aromas of blue fruit, as well as red cherries and redcurrants with cedary, savory nuances, stones, flowers and woody spices. This is both pristine and full of interest. The palate has elegant style with a fine brand of elegant, long tannin and fresh red-berry flavors. Up there with the finest releases, this is beautifully balanced and very drinkable already, though cellaring will bring further rewards."
 96 points - James Suckling